HeroesCon was a blast again! I hit up the panel as well with two friends, but should've stayed afterwards to meet some othe board members, it appears. Next time.
It was nice to talk to Justin Jordan for the first time, as well as Matt Kindt. Matt was cool enough to do a quick doodle in my Valiant sketchbook.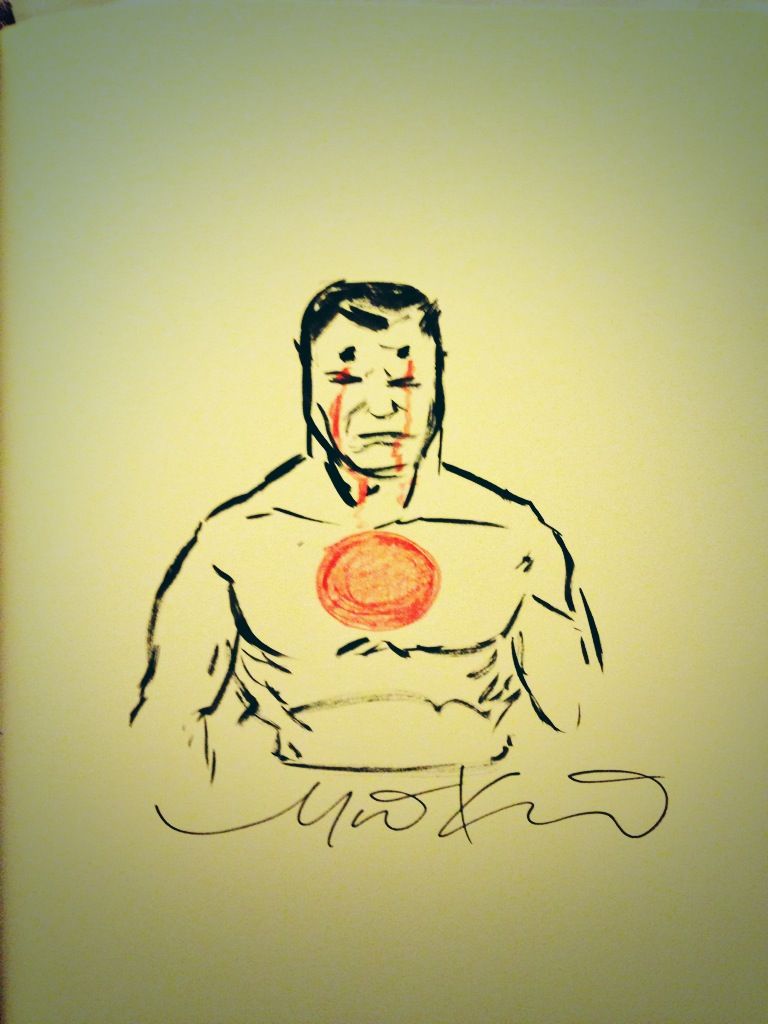 Wasn't able to get anything in my Sketchbook from Tom Fowler. So I gave myself a consolation prize and bought the original cover art to issue 2 of Quantum and Woody. VERY happy with this bad boy.
While everyone was posing for a photo after the panel, I was taking some photos with my buddies outside the panel like a bunch of goofs. I'm in the middle. Mike Myers from DC Noise on the left and Darrell Taylor from No Apologies and other podcasts on the right.
_________________
Valiant Podcast available on
iTunes
, Stitcher, and by direct download at
Taylor Network