paradise wrote:
A lot of artists, specially older ones, liked to draw pencils in blue ink because they did not need to clean them up as much and even then, they were lighter and cleaned up easier. Barry Windsor Smith is one example: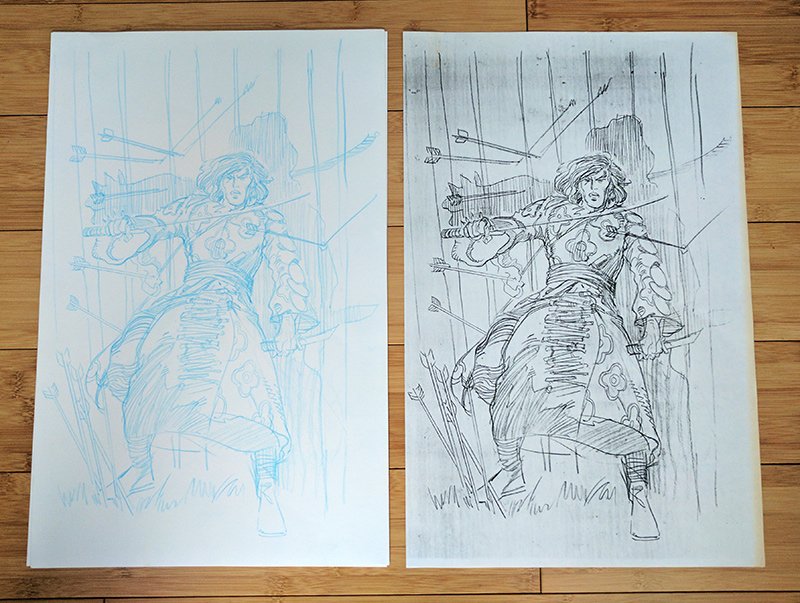 So it sounds like the bluelines aren't a copy of the pencils in that case? But rather, the inker is working with the original "pencils" (done in blue ink/pencil) when they ink the work?
What about situations where the original pencil art is still available? For example, I've seen several pages from Butch Guice that are available and are just the pencils (example:
http://cdn.davekarlenoriginalart.com/im ... 001005.jpg
). For those pages, is the inking done on a copy (or digitally)?