Ok, so I got something special here, and just another reason why Dino and the guys at VEI are so awesome!
When you have a booth at a comic con, they give you a sign with your name on it to hang on your booth. I asked Dino if I could get the Valiant Comics sign to auction off for CF. Of course, he said yes. I then had Dino, Josh Dysart and Atom Freeman sign AND remark the sign. (please note that there is a slight bend in the sign that happened at some point during the show)
All $$$$$ will be donated to fighting cystic fibrosis!

So I will be starting the auction for this one of a kind Valiant artifact right NOW!
The best way I can see shipping this is in a poster tube, (which I have to get) so I don't know the exact shipping price. It will be the cost of the tube, the shipping price. It will be added to the winning bid.
So if you are interested in this piece of Valiant History, either post a high bid in this thread or PM me. I'll run the auction until 7:00 PST on Sunday the 11th. Highest bid wins!
Highest bid:
$75 (SJS4)
Here are some pics.
Here is the complete sign, I included the summer of Valiant book just so you can see how big it is. The Sumer of Valiant TPB is NOT part of the auction. ONLY the banner.
A close up of Dino's signature with his remark, a head sketch of Fred Pierce (my suggestion).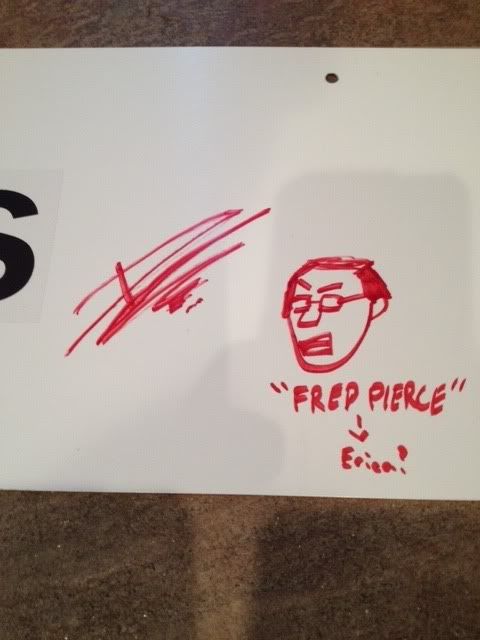 Josh Dysart's sig and Harbinger bird
and Atom's sig and Valiant symbol.
And a few other pics to show it's legit.
Then you will notice that the LBCC 2012 was added at the end.