Moderators: Daniel Jackson, greg
I can feel the custom bug

Posts: 4603
Joined: Mon Mar 17, 2008 9:00:17 pm
Location: Hammond, LA
I've made reference to my Batman collection in numerous posts and though it would be cool to post some pics. Please forgive the lack of uniform picture size as these were taken at different times and for different reasons.
- Autographs from Adam West, Burt Ward and the late Frank Gorshin
- Vintage English poster for the 1966, 20th Century Fox film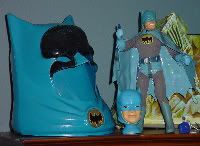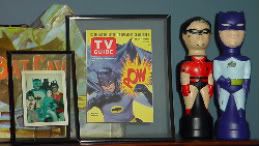 Assortment of '60s era items—Ideal Captain Action Batman, Ideal Batcave, Ideal Bat-helmet, Colgate soakies, and TV Guide
- The framed picture to the left of the TV Gide is of my brother and me with the Dynamic Duo taken at a New Orleans shopping mall sometime during the early '80s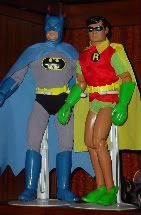 - Assortment of MEGO items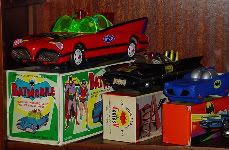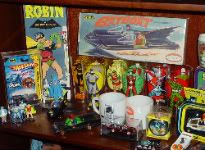 - Three of my favorite Batmobiles
- One more assortment—two Aurora model kits, a complete set of Pepsi Super Series tumblers, Gorgis, AHI vehicles...etc.
- '70s Palitoy Talking Batmobile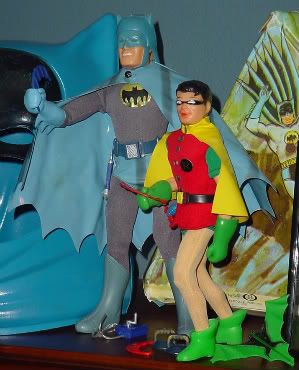 - '60's Captain Action Batman and Action Boy Robin
- '60s Transogram Bank
- '60s TV Guide
- '70's motorized Batcycle
---
I can feel the custom bug

Posts: 4603
Joined: Mon Mar 17, 2008 9:00:17 pm
Location: Hammond, LA
Here's some more Batman swag, picked up in recent months.
Original Batman illustration, penciled and inked by Neal Adams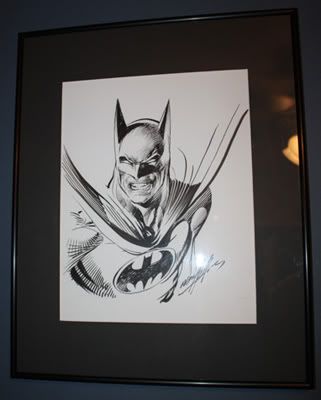 Original Green Lantern Batman, illustrated by Ethan Van Sciver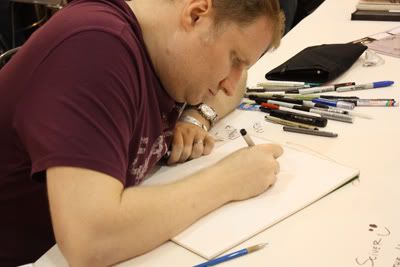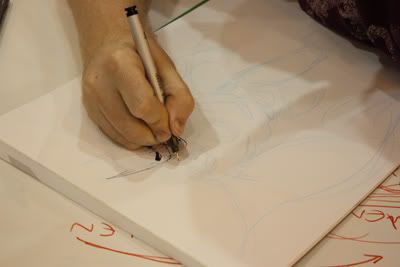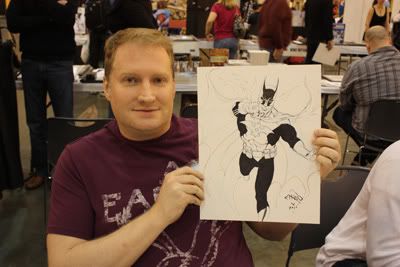 16X20 Batman and Robin signed by Adam West and Burt Ward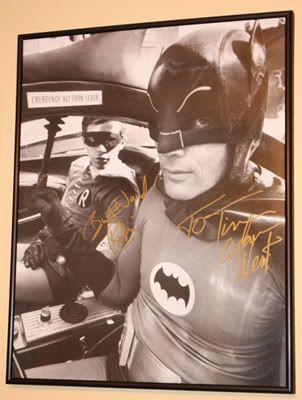 ---
---