Phoenix8008 wrote:
I've been playing the heck out of this game since I got it for Christmas. Just cracked the 50 hour mark last night getting to Skyhold. Exploring that now before venturing out to new areas that have unlocked. One neat discovery I made just last night: at the map table in the War Room, you can send Josephine, Cullen, and Leliana out on the time based missions simultaneously! Send Josephine on one, Cullen on another, and Leliana on another one! Wish I had found that out before!

As for the combat difficulty, I'm there with you on the rifts and the dragons. I started having trouble with the rifts around level 8 when the frosty spinning demons started appearing. Found out we really need to sometimes customize party to fit a certain fight instead of expecting the standard party load out to cut it. Switch to fire staffs with 2 wizards and 2 others and the frosty demons becaume more manageable. Especially if someone can dispel magic on one of the resummoning circles at the start of round 2. This gets rid of 1 demon you would have faced at least. Too bad you can't tell which type it's gonna be. I tried the Hinterlands dragon on a lark with main character lvl 11 and the rest lvl 10- managed to get it down to 1/2 health. Not too shabby. I recommend the Inquisitor perk that adds 4 more healing potions to the party's stockpile for a total of 12 instead of 8. That should help a lot!

Looking forward to more!
If you have a rouge (and you should) learn the hook and tackle skill under the Sabotage skill tree (it doesn't matter if you're duel wielder or an archer) this will fire a chain rope and the rouge will do a drop kick that does damage as well this actually pretty useful when dealing with multiple enemies and is helpful when dealing with enemies that move around a lot like Despair Demons and High Dragons. Upgrading the hook and tackle will reduce the cooldown time. The downside is that this skill takes a while to get but it's well with it though and this also works for Sera, Cole, Varric, and Rouge Inquisitor.
If you have a warrior (and you should) have them learn the grapple chain skill under the Battlemaster skill tree (it doesn't matter if you use two-handed weapons or weapon and a shield) this fires a chain and grabs the foe towards you where you can attack it without pity. Upgrading this skill will allow the warrior to give a boot to the face and can do damage and occasionally stuns the foe for you to do serious damage. This actually the first skill you can get under the Battlemaster skill tree and the major downside is that the grapple chain doesn't work on bigger monsters so while you can fire a chain at a High Dragon you're not going to drag toward the warrior and knock it out with a boot to the face. Use this for Iron Bull, Blackwall, Cassandra, and Warrior Inquisitor.
_________________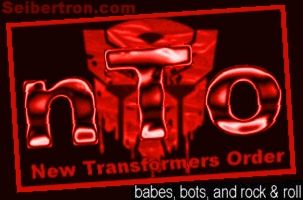 Know this: I would rather be hated for being honest for my opinions, than being loved as a liar!